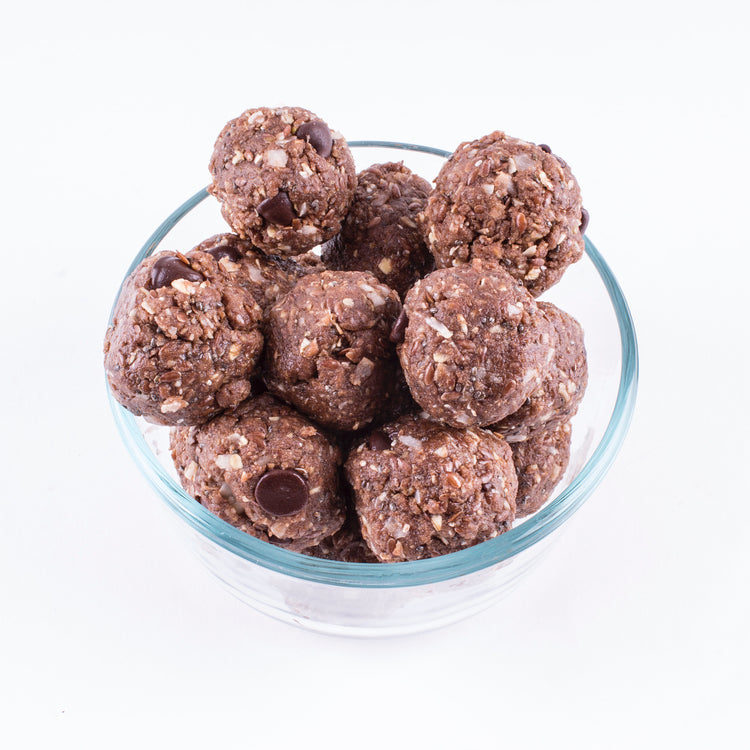 Peanut Butter & Chocolate Chip Protein Balls
When it's hot outside and you don't want to bake but you still want a delicious snack, turn to Ryno Power's protein balls! This delicious, easy to make recipe needs no baking and gives you the perfect healthy snack for any time!
Makes about 20-25 protein balls.
Ingredients:
2 scoops Ryno Power Chocolate Protein Powder
1 cup old fashioned oats
½ cup organic peanut butter
½ cup semisweet chocolate chips
⅓ cup organic honey
1 tsp pure vanilla extract
1 tbs chia seeds
1 cup flaxseed
⅔ cup unsweetened coconut flakes
Instructions:
Mix all ingredients in a medium-sized bowl until thoroughly mixed. Cover and chill in the refrigerator for 30 minutes.
After chilled, roll into 1" balls. Store in an airtight container and keep refrigerated for up to 7 days.