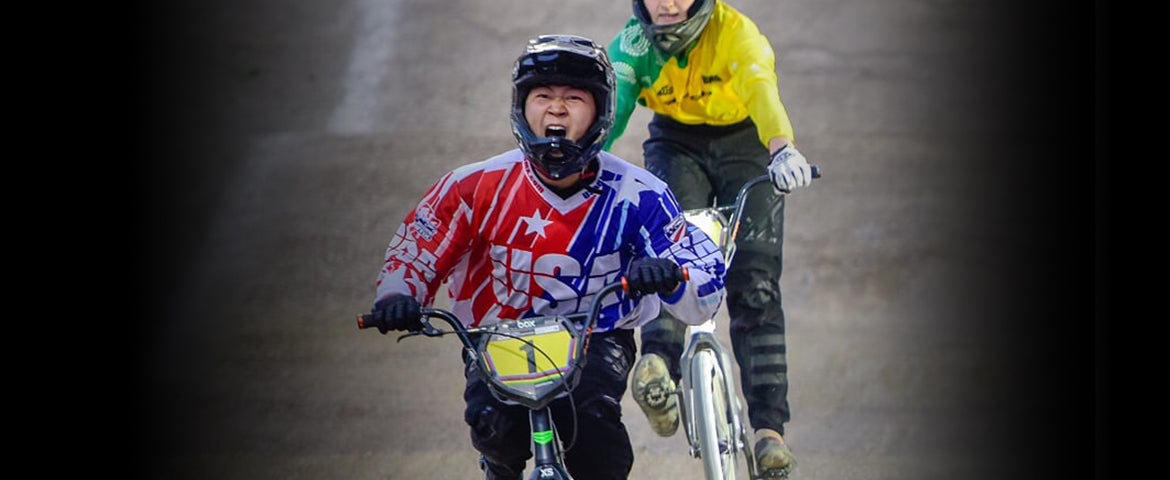 Get To Know 12-Year-Old BMX Star Ronnie Kim
Don't let the age fool you, Ronnie Kim is a dedicated competitor. The National and International Amateur Champion has worked since age 5 to get to the top, all the while maintaining a 4.0 GPA at school.
Ronnie recently went to the 2019 UCI World Championships in Zolder, Belgium where he raced the 13-14 Challenge Cruiser and 13 Challenge Class. He was up against 78 riders in Cruiser and 175 riders in Class. In the 13 Challenge class, he won every lap he raced and then went on to win the World Championships. He was the only rider from the US to do so.
John, Ronnie's father, said that this was Ronnie's most difficult race to date.
"Ronnie [said] he was very nervous in the main event. All of the world competitors had a lot more technical skills than US riders. Five of the riders that made the main event in last years World Championship made it this year." Needless to say, Ronnie did well despite the stiff competition.
"[There was] the South American National Champions, Australian National Champion, [and the] European National Champion... Ronnie was among them for the main event."
With the support of his family, as well as coaching from the renowned Netherlands trainer Jorg de Louw, Ronnie worked to shore up weaknesses and build his strategy and finish strong. "[de Louw] kept Ronnie focused and motivated. Without a doubt, he had a big influence on us winning the World Championships. He had a lot of track experience and secrets. We are blessed and so thankful," John said.
Adding to the difficulty was the 105-degree heatwave sweeping through Europe, with 100% humidity on the track. The weather was a huge factor in the race, with Ryno Power's Hydration Fuel providing a quality source for Ronnie.
"A lot of water and hydration [Fuel] were the keys to staying cool. Thank you for all the Ryno Power Supplements leading to this race. Ryno Power is making a difference retaining the number 1 status!"
Train Like Ronnie, Fuel Like Ronnie!
TRY HYDRATION FUEL TODAY!